Whether you are looking to begin a career in the Executive Protection Industry or you are a seasoned veteran seeking re-fresher training prior to deployment we are your solution.
We offer training in the following:
Advanced Executive Protection Officer Training
Executive & High Risk Employee Terminations
Charter School Security
Vessel/Cargo Security
Oil Field Security
Protecting Harbors/Seaport Security
Sporting Event Security
Estate Security
Convoy Security
Anti-Stalking
Anti-Kidnapping
Emergency Response Team Training (ERT)
Police (SWAT) Team Training
Municipal Police Training
Active Intruder Response
Counter Surveillance Measures
Advance Work/Route Planning
Threat Assessment/Risk Analysis
Target Hardening/Crime Prevention
Corporate Take-Over Security
Security Surveys/Contingency Planning
Legal Liability Issues
Self Defense Tactics for the Executive
(HR 218) Law Enforcement Nationwide Carry Certification
Law Enforcement Aircraft Carry Certification
Travel Security
Ground Fighting Techniques for Security, Corrections & Police
Defensive Tactics for the Protection Officer
Weapons Retention/Disarming Tactics
Firearms Safety/Personal Protection
Advanced Firearms/Livefire Training
1st Aid/CPR BBP for the Security Industy
Chemical Weapons Certification
Close Cover Travel Techniques
Investigation Tactics & Techniques
Surveillance 101 & 102
Live Fire/Shoot Don't Shoot Scenarios for EP
High-Speed Vehicle Assault
How to Conduct Safety Patrols
Professional Security Officer Training (Levels I,II,III)
Pub-Club Security Training
and more
Our training consists of classroom, real-life hands-on, reality based scenarios which may include the use of videos and props and requires a professional attitude and physical participation from the attendees.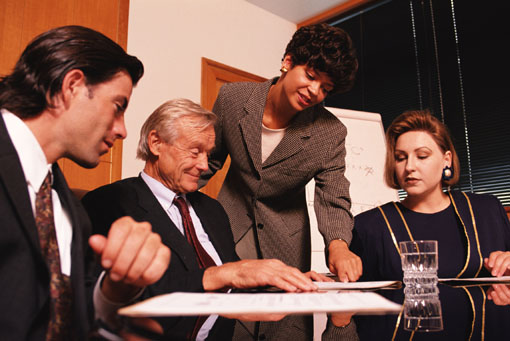 Our Firearms Training includes:
How to Protect a Principal
Safe handling and carry of firearms in a simulated Executive Protection Environment.
Reloading effectively under stress.
Malfunction Drills.
Shooting on the Move.
Using a firearm in a populated environment without endangering others.
How to effectively place shots in a reduced light environment.
Shoot/Don't Shoot Scenarios
How to, or Not Engage multiple attackers
Cover and Evacuate Techniques
Fast Action Target Acquisition
Weapons & Holster Selection
Weapons Retention & Recovery
Draw & Fire Exercises
Attack Scenarios
Retreat Scenarios
Fast Action/Stress Fire drills
Drawing from Concealment
and more.
If you are a company or individual looking to hire executive protection services please feel free to give us a call as we have affiliates worldwide that can match you with the services and individuals you need.
Call today:
1-617-542-3784
Notifying a troubled individual that they are about to lose their job is one of the most dangerous situations an HR or security professional can face today.
For the safety and security of yourself and your co-workers
ask us about our specialized training in
Terminating "High-Risk" Employees
Only available at EPTI